When a product on Lazada has variants, variant name needs to be set. There are 2 kinds of variant names:
Predefined variant name by Lazada
This is the variant name that can be selected when we create variants on Lazada Seller Center (see red highlight below for example).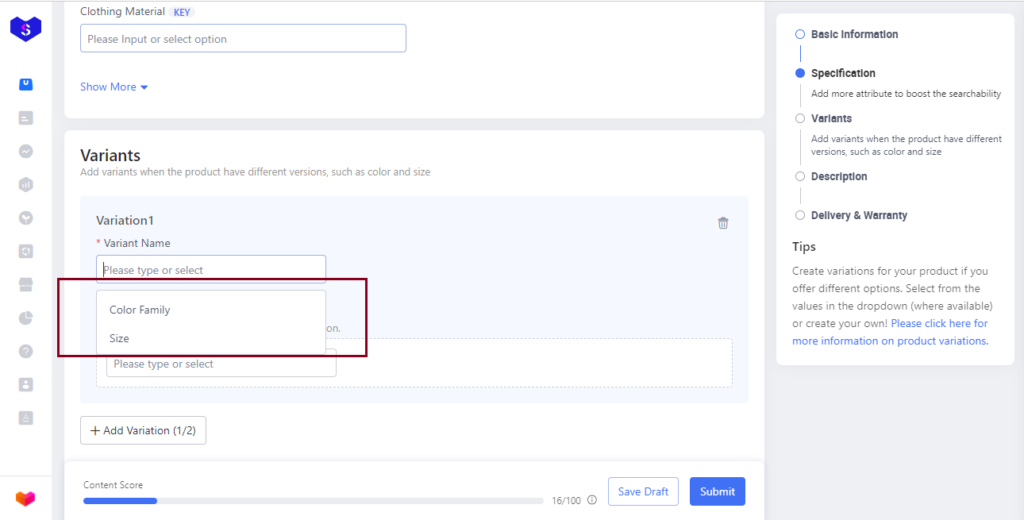 Custom variant name
If you type the variant name (instead of select from the list), then the variant name will be custom
Currently, Lazada requires 3rd party application to use predefined variant names to update Lazada products with variants (ie: update description, add new variants, etc). If you use custom variant names, our App can only sync the price and inventory. For full sync capability on all product attributes, predefined variant name is required.