There are 2 ways to link existing products:
Mass Action: Link all products (recommended for initial onboarding)
Bulk Action: Link selected products
Mass Action
All existing products on Shopee can be linked with Shopify by using SKU info. Product with matching SKU will be linked.
Steps:
Ensure that the SKU has been set for your products on both Shopify and Shopee
Go to Products page using the top navigation
Click Mass Action button at the top right corner, click Link All Products and select Shopee for the channel
Click Start button to initiate the linking process
Email notification will be sent after the linking process is completed.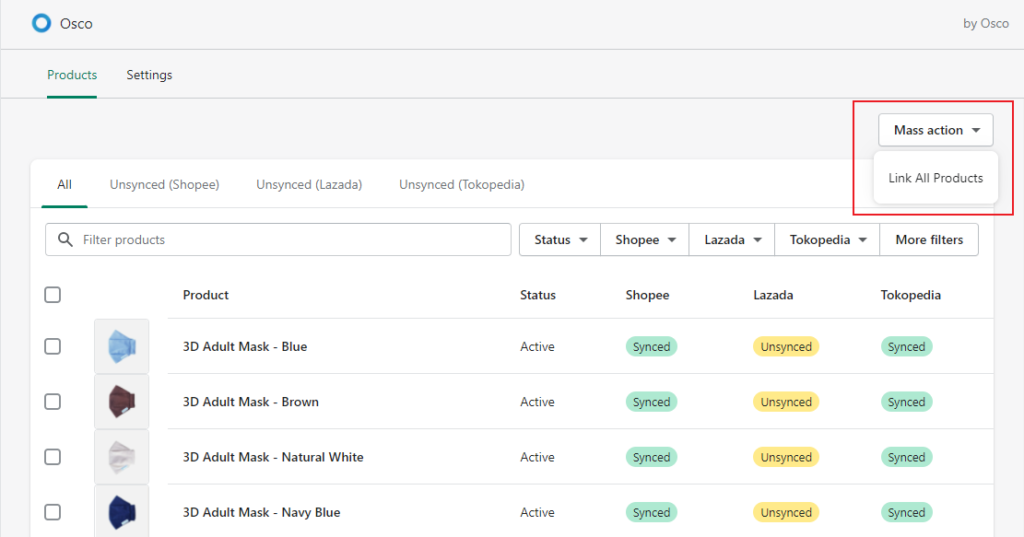 Bulk Action
Linking selected products will be done by using Shopee product ID
Steps:
Go to Products page using the top navigation
Find the products that you would like to link to Shopee by using the filters or search function
Select the products to be linked by ticking the checkboxes
Click Link to Existing on Marketplace from the bulk action button, and select Shopee for the channel
Input Shopee product ID
Click Link button
Note: If your product has variants, Osco will try to match the variants by using variant titles. Therefore, the variant titles must be the same between Shopify and Shopee.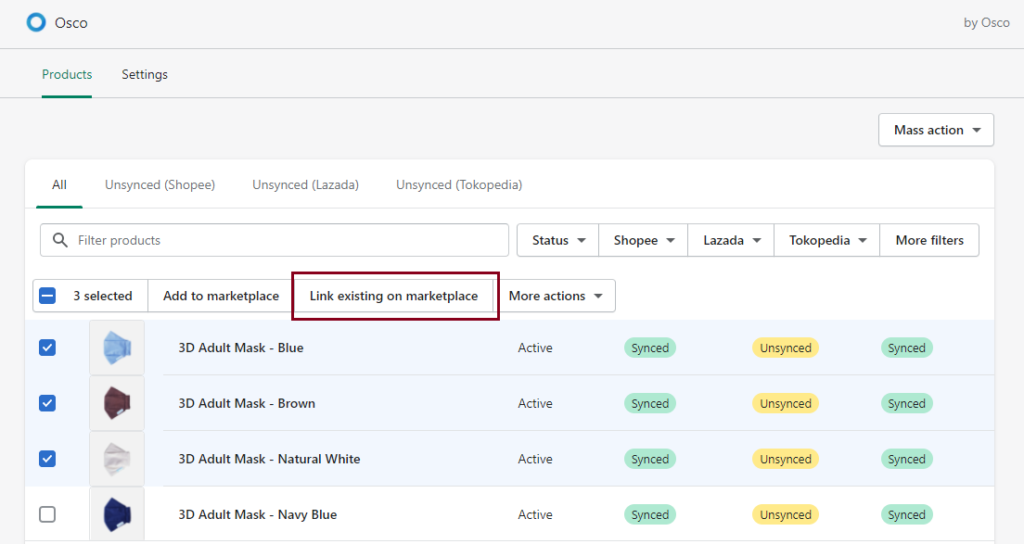 Related Article: How to find Shopee Product ID